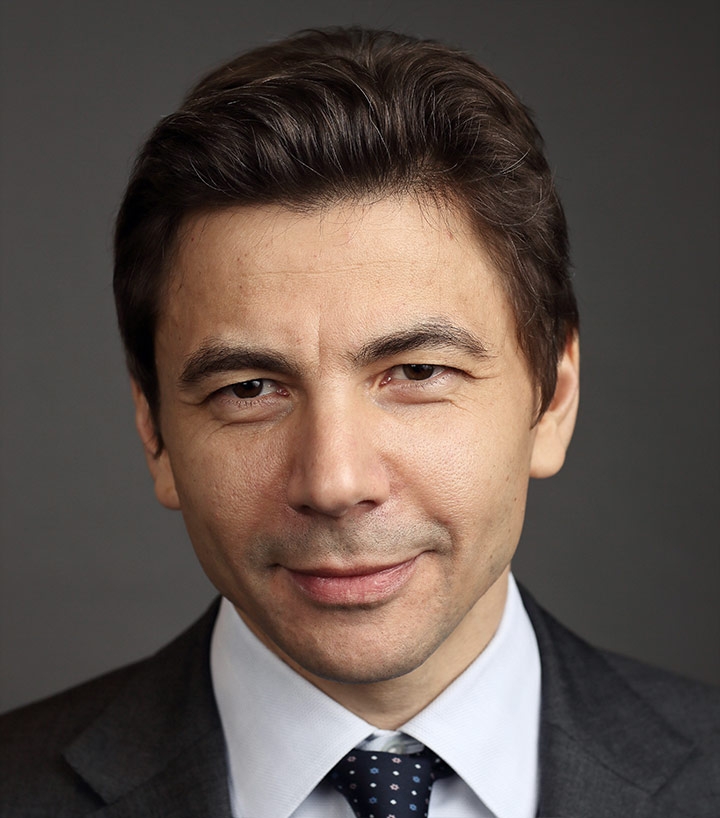 Pavel Grachev
Chief Executive Officer
Pavel Grachev was appointed head of Polyus in 2013. Prior to joining the company, from 2010 to 2013, Mr. Grachev served as Chief Executive Office of the leading potash producer Uralkali and then of the Far East and Baikal Region Development Fund. Prior to this, from 1997 he held a number of executive positions in international investment and law firms.
In addition to participation in the Board of Polyus, Mr. Grachev is currently engaged as independent director on the Board of FGC UES (Federal Grid Company of Unified Energy System) and RusHydro. He has also previously served on the Boards of Uralkali, PIK Group (as Chairman) and Polymetal.
Mr. Grachev graduated from the Saint Petersburg State University and the University of Trieste (Italy) with degrees in law.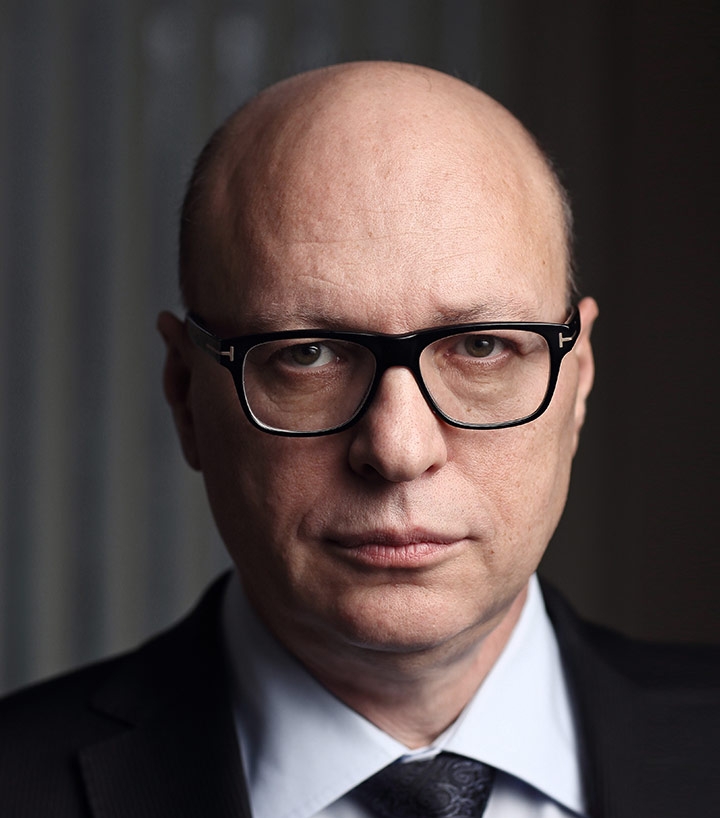 Vladimir Polin
Senior Vice President, Operations
Mr. Vladimir Polin joined Polyus in August 2014. He has extensive managerial experience in the metals and mining sector. Prior to joining Polyus, Mr.Polin was Chief Operating Officer at En+, a leading Russian industrial group with assets in the metals, mining and energy sectors. Before that, for three years, he headed the East aluminium division at Rusal, the world's leading aluminium producer. Prior to joining Rusal, Mr. Polin spent almost ten years at Mechel, a major coal and steel producer in Russia, in a variety of senior posts including Chief Executive Officer and Senior Vice President at Mechel Management.
Mr. Vladimir Polin graduated from Chelyabinsk Polytechnic Institute with a degree in metallurgy.
Mikhail Stiskin
Senior Vice President, Finance and Strategy
Mr. Mikhail Stiskin joined Polyus in 2013 following a successful career in investment banking. Mikhail was Managing director at Sberbank CIB (until 2011 known as Troika Dialog where Mikhail was also a partner), a corporate and investment banking arm of Sberbank, Russia's largest financial institution, where Mikhail was in charge of research coverage of the metals and mining/fertilizer sectors. For many years in a row Mikhail's team rated as best in the sector within both the CIS and EMEA regions, according to annual institutional investor surveys. Mikhail has also been actively involved in a number of landmark transactions in the sector.
Mr. Stiskin graduated with honours from the Moscow State Institute of International Relations with a degree in economics and holds a master's degree in economics from the University of Michigan (Ann Arbor).
Learn more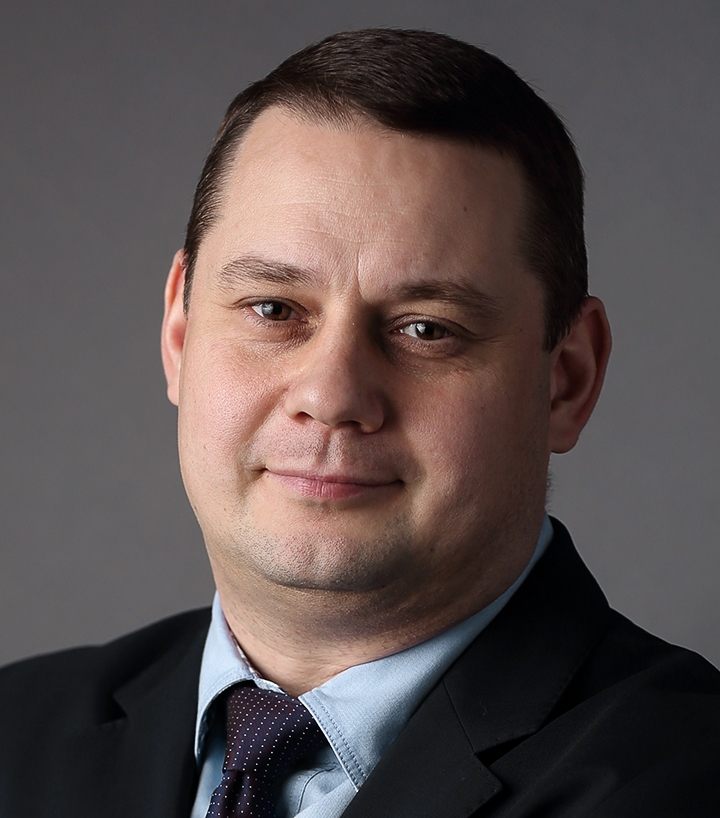 Andrey Krylov
Vice President, Operations and Technical Development
Andrey Krylov joined Polyus in October 2014. Prior to this, from 1997 he worked at OJSC Karelisky Okatysh, the leading iron ore producer in Russia, which is part of Severstal Group. He was employed as a foreman before making the transition to Production Director.
Mr. Krylov graduated from Saint-Petersburg Mining University.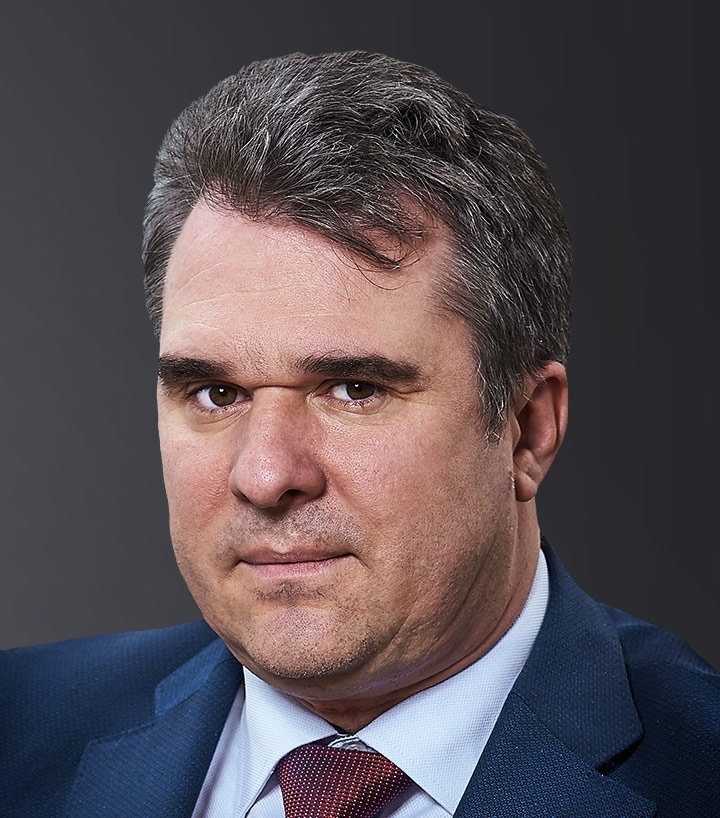 Kirill Pristanskiy
Vice President, Engeneering
Kirill Pristanskiy joined Polyus in May 2017 as Director of Technology Department.
In April 2019, he was appointed Vice President for Engineering.
Prior to joining Polyus, Mr. Pristanskiy served as Technical Director for the Russian operations of the global WEIR Group. Prior to that, he was Deputy Director of Bateman Engineering Company in Russia.
Mr. Pristanskiy began his career as a Production Shift Foreman in Norilsk Nickel Metals and Mining Company and worked at various positions in Norilsk for over 9 years.
Kirill Pristanskiy graduated from Moscow Institute of Steel and Alloys with a specialization in minerals processing, as well as completed the career enhancement program "Management of Innovation Projects" at the Russian Presidential Academy of National Economy and Public Administration.
Learn more
Sergey Lobov
Vice President, Mineral Resources
Mr. Sergey Lobov joined Polyus in August 2013 as Director for Geology and Development Projects. In March 2016, he was appointed Vice President for Mineral Resources.
Prior to joining Polyus, Mr. Lobov worked for the Canadian gold mining company Barrick Gold, at their office in Russia, where he held a number of management positions. From 2000 to 2004, Mr. Lobov served as Deputy Head of the Russian office of Bateman Engineering Company. Previously, from 1993 to 2000, Mr. Lobov was a Regional Director at Metso Minerals, a specialist in mining equipment manufacturing and ore processing and technologies.
In 1981, Mr Lobov graduated Patrice Lumumba University (later renamed to Peoples' Friendship University of Russia) with a specialization in mining engineer- geologist. In 1985, he obtained a PhD degree in Geology and Exploration of Mineral Deposits from the same University.
Learn more
Tamara Solntseva
Vice President, Human Resources & Organizational Development
Mrs. Solntseva joined Polyus in August 2015 as Head of the Reward and Administration department. In 2017, she was appointed Vice President for Human Resources & Organizational Development.
Prior to joining the Company, Mrs. Solntseva supervised the Remuneration and Organizational Design department at Inter RAO UES, where she later became a business partner for foreign assets. She administered large-scale projects in order to develop and introduce a new Remuneration system, and improve the company's organizational structure and headcount.
Prior to that, Mrs. Solntseva was the Head of Compensation and Benefits at Akrikhin, one of the leading pharma companies in Russia. She began her career in HR management at UniCredit Bank and then TNK-BP, where she was involved in a variety of different projectswithin her field of expertise.
Mrs. Solntseva graduated from the Moscow State Industrial University where she majored in Economics and Company Management. She has also successfully completed a Global Certificate in Human Resources.
Learn more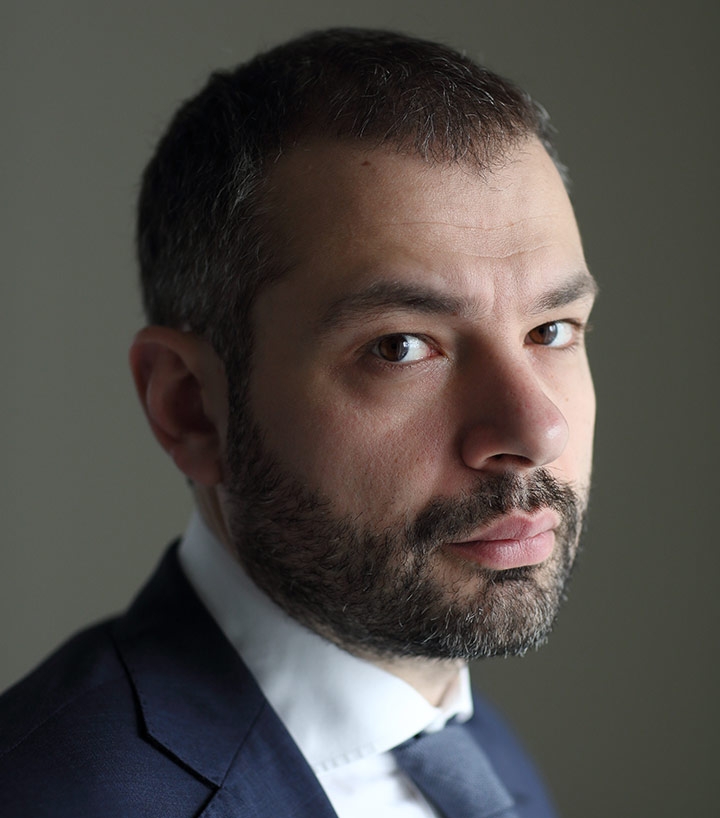 Feliks Itskov
Vice President, Commerce and Logistics
Mr. Feliks Itskov has a wealth of experience in managing supply chains, transportation and warehousing logistics. Prior to joining Polyus, he spent two years at OJSC ANK Bashneft, where he was responsible for procurement and supply functions. Whilst there, he centralized the processes of materials and consumables procurement and supply for all the production, processing and sales companies and implemented the company's strategy for improving logistics efficiency and performance.
Prior to joining Bashneft, Mr. Itskov was Vice President, Supply Chain Management and Infrastructure at TNK-BP. In 2012, he was recognized as the most effective young top manager in the company. At TNK-BP, he was in charge of materials and services procurement and supply to the processing and trading companies within the Group. He was also responsible for the transportation, power efficiency and outsourcing functions of those companies.
Mr. Itskov graduated with honours from the STANKIN Moscow State Technological University with a degree in economics and company management and successfully defended his Ph.D. thesis on mathematical methods in economics.
Learn more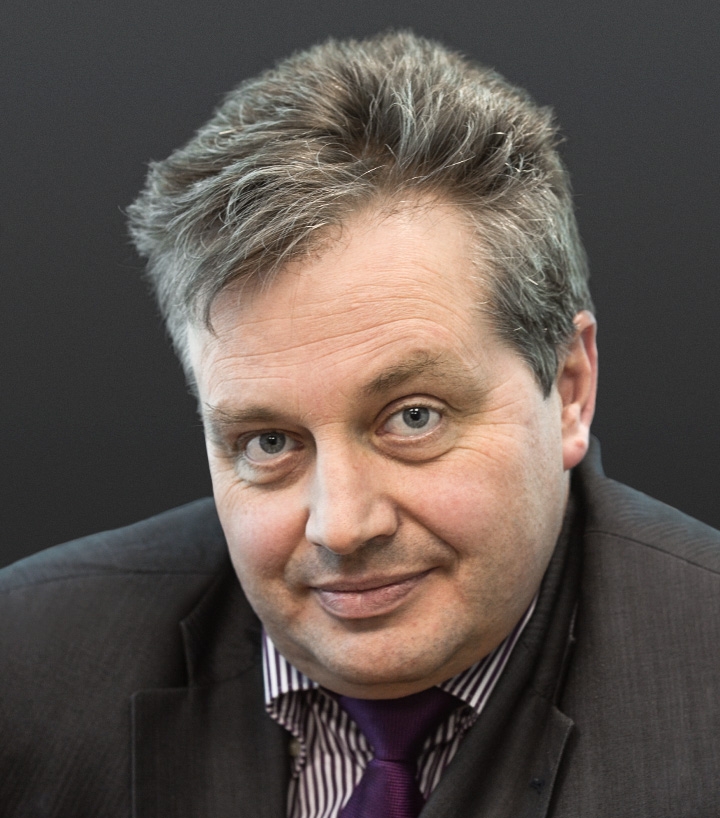 Nikolai Bukharov
Vice President, Project Management and Capital Construction
Nikolai Bukharov joined Polyus in November 2018. Prior to joining the Company, he spent three years with Nornickel, the world's largest producer of palladium and nickel, where he headed the Investment Projects department.
Prior to that, Mr. Bukharov worked at Stroitransgaz, a Russian engineering and construction company. He also worked at SIBUR, a major petrochemical holding company, where he participated in the management of capital investments; and, prior to that, at Kvaerner Oil and Gas, an international engineering company.
Nikolai Bukharov began his professional career at Yukos, where he worked his way up the ranks to Managing Director of the East Siberian Oil and Gas Company.
Mr. Bukharov graduated from the Moscow Geological Prospecting Institute with a Degree in Techniques and Technology of Geological Prospecting and Exploration. He also holds PhD degrees in Underground Development of Mineral Deposits and Physical Processes of Mining.
Lev Bondarenko
Vice President, Business Transformation
Mr. Bondarenko has spent over 15 years implementing projects related to changing business processes in large industrial holding companies.
Prior to joining the Polyus team in 2016, he had spent 6 years at SIBUR, a gas processing and petrochemical company, where he was Director for Comprehensive Integration of Information Systems. While at Sibur, Mr. Bondarenko implemented a wide range of projects, including a large-scale transformation programme based on MES and SAP ERP systems.
Previously, Mr. Bondarenko was employed by TNK-BP, where he started as a business transformation manager and was subsequently promoted to Director for Optimization and Control of Business Processes. Before that, he served as a project manager to implement information systems in various industrial companies, including projects for Lebedinsky GOK.
Mr. Bondarenko graduated from the Lomonosov Moscow State University with a Bachelor's Degree in Economics and Master's Degree in IT and Business Processes Management. He also holds a PhD degree in Economics.
Learn more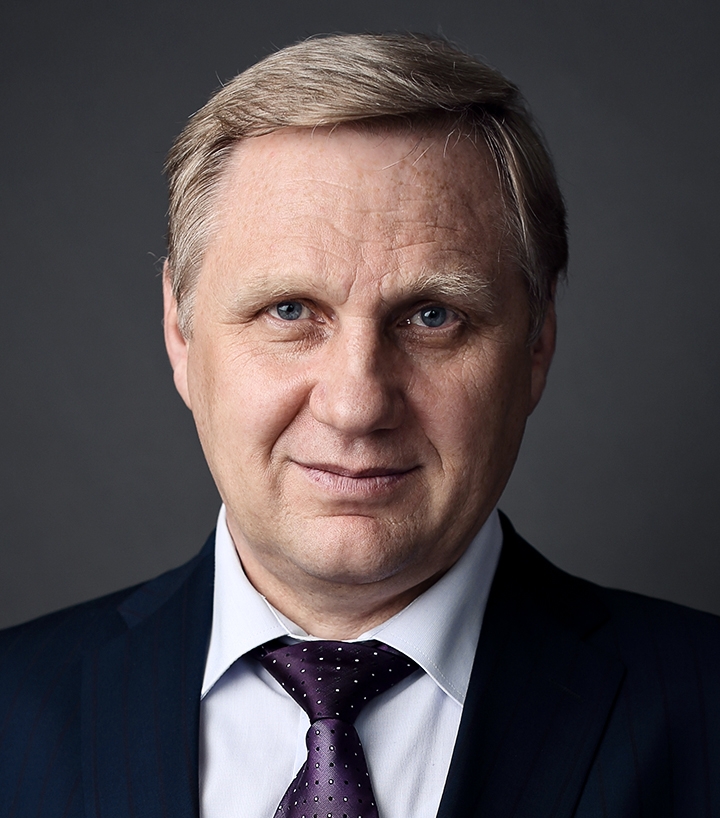 Oleg Solin
Vice President, Security and Asset Protection
Mr. Solin joined Polyus in December 2013 as Director for Economic Security. In June 2016, he was appointed Vice President for Security and Asset Protection.
Prior to joining Polyus, from 2007 Mr. Solin held a number of economic security management positions at large Russian companies including Mechel and Rosneft.
Following his graduation from Moscow's Higher Border Command College in 1981, he worked for a number of governmental bodies where he held operational and command staff positions. During this period, Mr. Oleg Solin worked for Russia's border forces, regional agencies of the Russian Federal Security Service, the tax police as well as at units of the Ministry of Internal Affairs.
Sergey Zhuravlev
Vice President, Government Relations
Mr. Zhuravlev joined Polyus in 2014. Prior to that, from 2009 to 2014, he held the position of Director Government Relations at Sibur, Russia's largest petrochemicals producer. From 2004 to 2008, he worked at the Federal Agency for State Property Management of the Russian Federation.
Mr. Zhuravlev graduated with honours from the Cherepovets Military Engineering Institute of Radio Electronics and the Academy of National Economy in Moscow with a degree in management. He also holds an MBA in finance from California State University, Hayward.
Sergey Burkov
Vice President, Internal Control and Audit
Sergey Burkov joined Polyus in April 2019.
He has extensive managerial experience in internal audit, corporate economic security and compliance gained from his worldwide positions at TNK-BP ( Russia), Lukoil Overseas (UAE) and Essar Oil (India).
Prior to joining Polyus, Mr. Burkov was a member of the State Duma of the Russian Federation, acting as the Chairman of the Committee for Property, Privatization and Economic Activities and also held the position of Head of Inspection at the Chamber of Accounts of the Russian Federation.
Mr. Burkov graduated from Tomsk State University, Economics Faculty, and completed a postgraduate degree at Leningrad State University (later renamed St Petersburg University).
He holds a PhD in Economics and the honorary title of Honoured Economist of the Russian Federation.
Learn more
Business Units
Igor Tsukurov
Managing Director of JSC Polyus Verninskoe
Igor Tsukurov has been with Polyus mines since 2003, when he was appointed Technical Director of OJSC Yuzhno-Verkhoyanskaya Mining Company. From 2006 to 2012, Mr. Tsukurov he headed the company and in November 2012, he became General Director of JSC Pervenets, that was later renamed to JSC Polyus Verninskoe.
Prior to joining Polyus, Mr. Tsukurov spent over 15 years at Norilsk Nickel, first as a shaft man and finally as Deputy Head to Chief Engineer.
He graduated from Irkutsk Polytechnic Institute and Academy of National Economy under the Government of the Russian Federation.
Maxim Semyanskikh
General Director of JSC ZDK Lenzoloto
Mr. Semyanskikh has considerable experience in managing placer deposits and introducing cutting-edge control systems and business processes at mining companies. He joined Polyus in September 2014 as Director for the Alluvials Development. Prior to this, for almost 10 years, Mr. Semyanskikh directly managed CentroKredit Bank's placer production assets in the Magadan region. Whilst there, he held a number of management positions within the bank's coal mining project in the Republic of Sakha as well as being in charge of some of the bank's other projects.
Mr. Semyanskikh graduated from the State University of Land Use Planning (Moscow, Russia). He was awarded an MBA from the Institute of Business Studies, at the Russian Presidential Academy of National Economy and Public Administration.
Alexey Noskov
Managing Director of JSC Polyus Aldan
Alexey Noskov joined Polyus in 2011 as Chief Engineer at OJSC Yuzhno-Verkhoyanskaya Mining Company. From 2012 to 2014 he was Deputy Head for Capital Projects at OJSC Pervenets and later, from April 2014, served as Chief Operating Director at the same company. In April 2015, he was appointed General Director of JSC Aldanzoloto GRK.
Prior to joining Polyus, from 1994 to 2011, Mr. Noskov held a number of management positions within several business entities in the Kemerovo region. His career began in 1982 as an operator of winning machines at the Raspadskaya Coal Mine, which was part of the Yuzhny Kuzbass production group, where he was later promoted to site manager.
He graduated from Irkutsk Polytechnic Institute.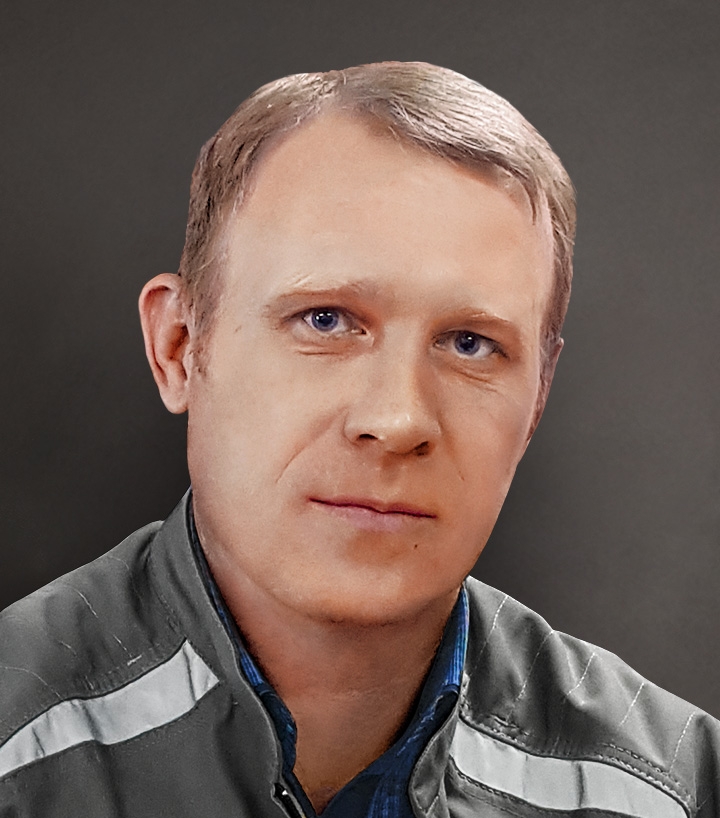 Pavel Vorsin
Managing Director of JSC Polyus Magadan
Mr. Vorsin has extensive experience in the mining sector.
Prior to joining Polyus, Mr. Vorsin was employed at Evraz Holding as a coal mine Director. Before that, he worked for Neryungri Metallic, where he was Executive Director and supervised mining operations at the Gross deposit. He also spent over 6 years working at the Berezitovy Mine, where he joined as a mine surveyor and progressed to the position of Technical Director.
Mr. Vorsin graduated from Irkutsk State Technical University with a degree in Mining Engineering.